BRAND: Audemars Piguet

MODEL: Ladies Bracelet Watch

CASE MATERIAL: 18k Yellow Gold & Diamonds

CASE MEASURES: 18 x 24 mm

MOVEMENT: Audemars Piguet Cal. K2050/B 20 Jewels Mechanical Wind Movement

FUNCTION: Time Only

CONDITION: Very Good
A 1960's Audemars Piguet Ladies Bracelet Watch with original lapis dial, gold hands and gold crown. The factory set diamond bezel features 24 full cuts. The total carat weight is 1.2 carats approximate. We will include the original 18k yellow gold bracelet watch. This fits 61/2 inches or 16 cm approximate.
This Audemars Piguet Ladies Bracelet Watch is a wonderful evening watch for any woman. Our watchmaker has recently timed and oiled this vintage timepiece. Its ready to wear and enjoy.
All photos taken of the Audemars Piguet Ladies Bracelet Watch are used as a visual description of the item.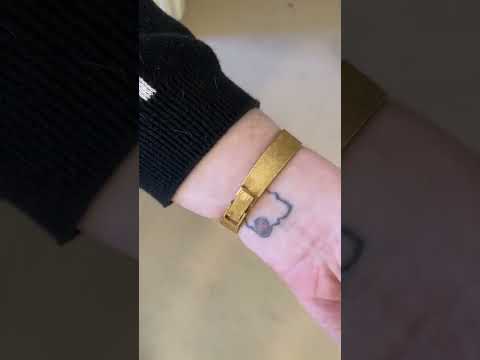 Audemars Piquet 18k factory diamonds lapis dial. eBay item # 134021809493